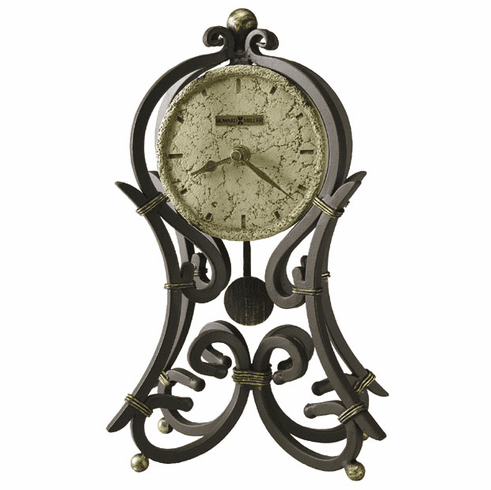 Vercelli Quartz Mantel Clock by Howard Miller
Vercelli Quartz Mantel Clock
Free Shipping!
30-Day Money Back Guarantee!
1-Year Manufacturer's Warranty!
This wrought-iron mantel clock is finished in aged iron with antique gold accents, modeled after our very popular Vercelli floor clock.
The dial is cast polystone with cast hour markers and a raised outer edge. The hands and pendulum are aged iron to match the case
Quartz, battery operated movement
Dimensions: H. 12" W. 7.25" D. 4.25"
Weight: 2.53 lbs.