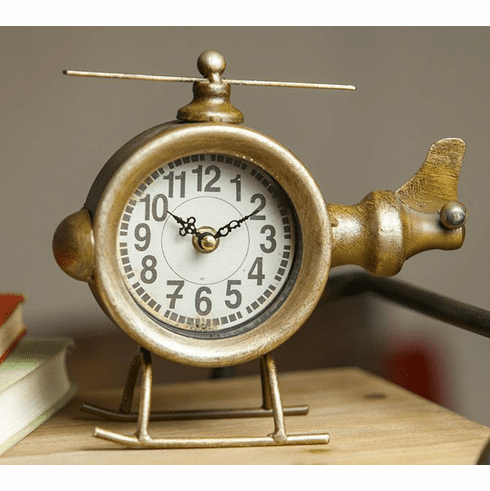 Helicopter Table Clock by Manual Woodworkers and Weavers
Helicopter Table Clock
Free Shipping!
30-Day Money-Back Guarantee!
1-Year Manufacturer Warranty!

This unique table clock is shaped like a helicopter. Sure to be a conversation piece. Dial features large Arabic numerals and black decorative spade hands.

Hand assembled. Quartz clock movements ensure reliability and trouble-free service. Includes 1-year manufacturer warranty. Requires batteries (not included.)

Helicopter Table Clock
Dimensions: H: 7", W: 9", D: 2.75"