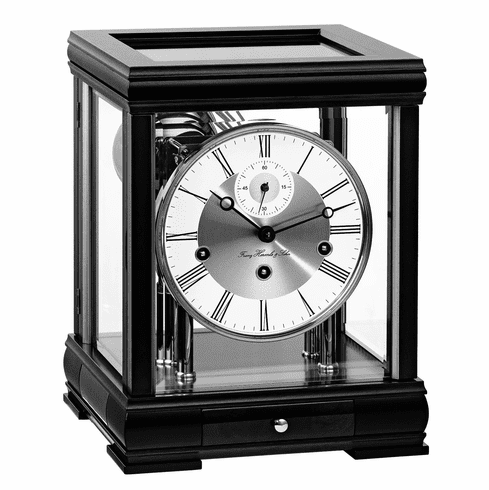 Bergamo Mantel Clock Black by Hermle
Bergamo Mantel Clock Black
Free Shipping!
30-Day Money-Back Guarantee!
3-Year Manufacturer Warranty!
The elegant Bergamo features a fascinating look at the 8-day Westminster chiming movement. The black wood case harmonizes with the nickel/white design of the dial. 8 day polished 4/4 Westminster bell strike movement with second hand, swiss escapement and automatic night shut-off.
Bergamo Mantel Clock Black
Dimensions: L: 12", W: 9", D: 8"
(Also available in a Mahogany finish) --> click here.