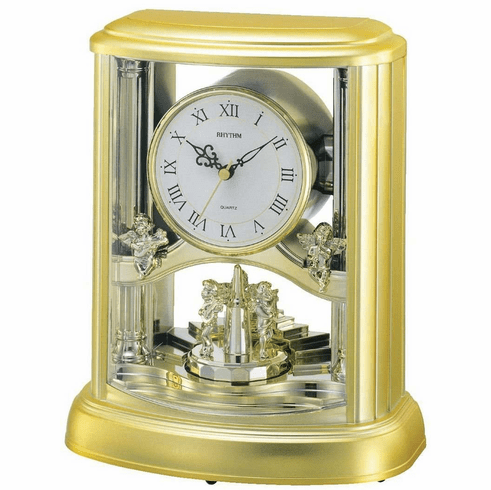 Angel Mantel Clock by Rhythm
Angel Mantel Clock
Free Shipping!
30-Day Money-Back Guarantee!
1-Year Manufacturer Warranty!

These animated and musical angels add heavenly character to this brilliant clock. The gentle rotating motion of the pendulum will relax you as you hear "For Elise" play every hour. Features volume control and on/off switch. Battery quartz operated.

Hand assembled. Quartz clock movements ensure reliability and trouble-free service. Requires 1 "C" and 2 "AA" batteries. One year warranty.

Angel Mantel Clock
Dimensions: H:10.3", W:8.5"